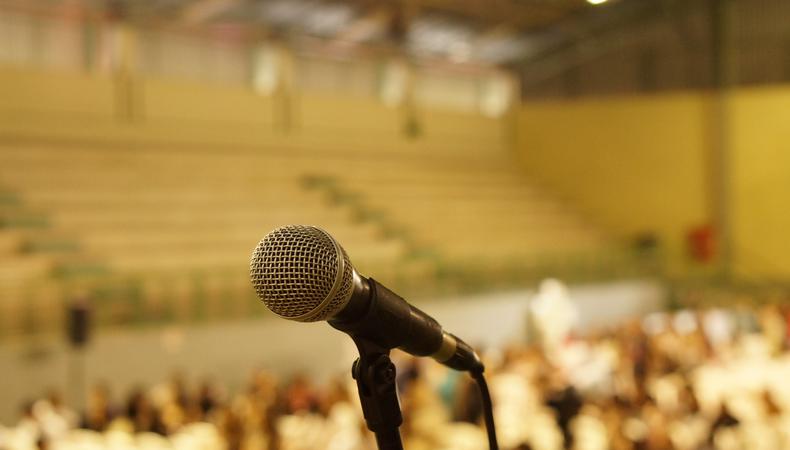 Photo Source: Photo by Joao Cruz on Unsplash
Welcome to another edition of Side Hustle Spotlight where I interview actors and filmmakers at different levels of their careers who have used their other passions to capitalize on a fulfilling side hustle. These folks no longer or have never had to do serving work that drained their energy and made them miserable. Be sure to check out the original article for inspiration on discovering your side hustle.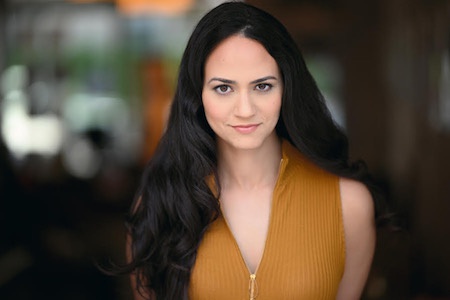 Name: Michelle Simone Miller
Side hustle: Director of corporate partnerships and lead facilitator at Energize Your Voice
Years acting: Professionally? 9 years. In general? 25 years.
Favorite acting credits/opportunities: Co-star on "Homeland" and "Blue Bloods," lead role in MTV's "One Bad Choice," day player in "Winter's Tale," Little Remedies commercial, series of Samsung hand modeling commercials.
What do you do about work when an audition or shoot comes up?
It's a very flexible job and the CEO of Energize Your Voice has her MFA so she completely gets it if I need to call out or I have too much on my plate.
Have you ever felt like your side hustle was in jeopardy because of acting? How long did it take you to feel like you had security at this side hustle, even if you took time off for an acting project?
Never. It's a very flexible job. Pre-COVID, I would teach mostly group classes, one night workshops, and private clients. I was always able to effectively balance classes and workshops with auditions, self-tapes, and bookings. If something last minute came up, I would often push through and do both or if needed, ask to reschedule.
I think there's often a fear-based perspective with actors of the worst-case scenario. I experienced it a lot in the first few years of my career and see it a lot in others. "If I have a last-minute audition, how would I leave work?" "If I have a last-minute self-tape, how would I prepare and send it out?" "If I book it, then what?" These are all rare instances and in those rare moments, we will make the best decisions for ourselves. I tell people to get a more full-time job at the beginning of their acting careers and juggle both. Once you get too busy with auditions and bookings and can't make it work anymore, then quit. Find something else that works better. You'll now have additional skills and work on your résumé from that job to leverage into something else.
What skills or talents did you need for this side hustle? How long did it take you to qualify or complete training for your side hustle?
I cultivated a lot of these skills as an actor. The curriculum at Energize Your Voice is based on acting principles and improv. As we say, "At EYV, we take an experiential approach, balancing play with practical application." We teach public speaking, networking, empowerment and confidence, storytelling, and other communication-based skills. A lot of how I teach public speaking is based on my experiences as an actor, even when translated to someone in finance or a corporate profession.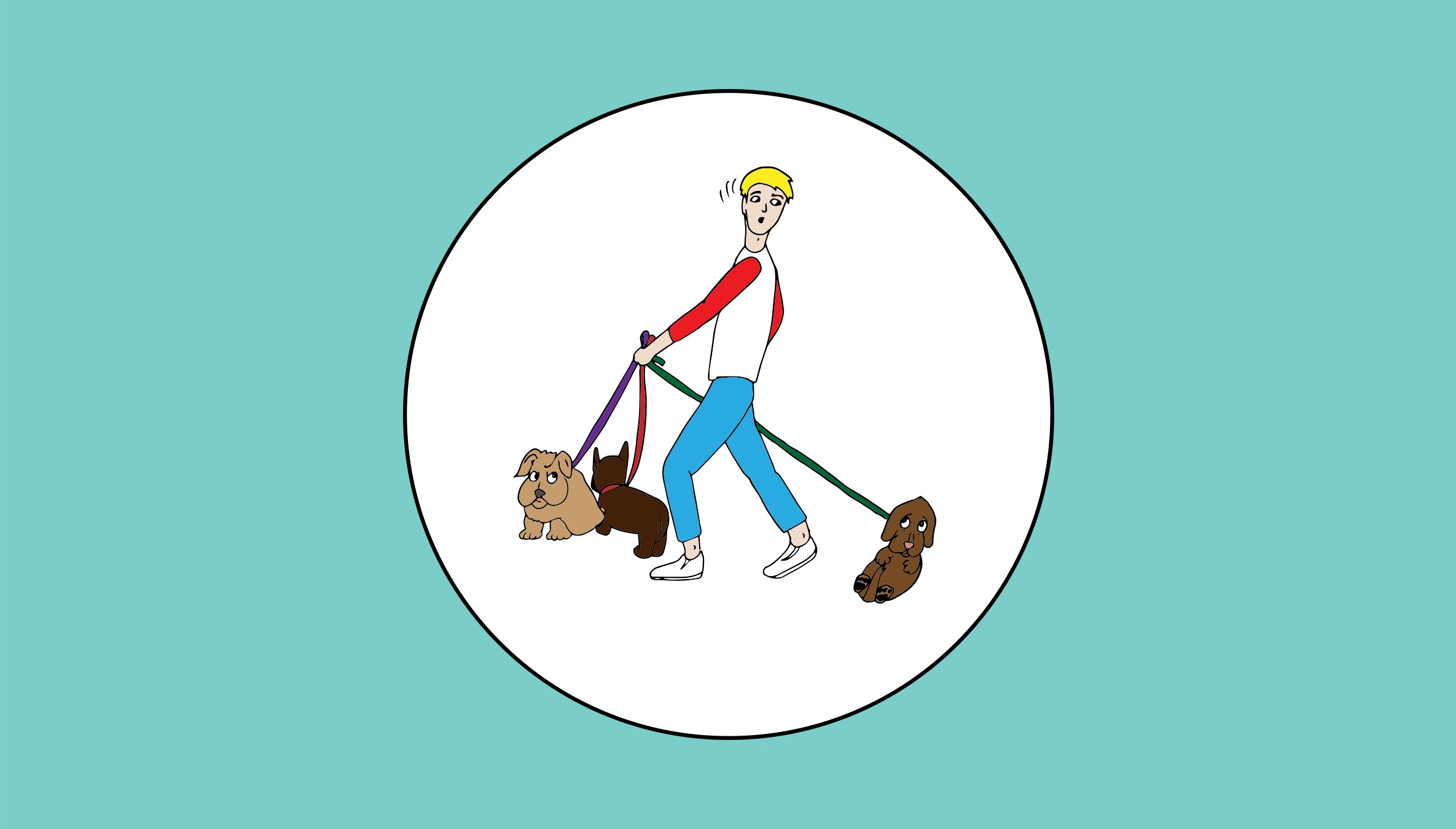 Survival Jobs 101
How does this side hustle fulfill you? Do you feel like you're helping people/society/humanity in a tangible way?
My side hustle feels incredibly fulfilling. I really love working with groups (or individuals) and helping them achieve growth and confidence in something they previously felt insecure or weak in. It's fun creating a curriculum of exercises that implement core concepts we want to teach. We also touch base about what is working and what is not working. I feel like I've tapped into strengths of mine and am now developing them even more over time. I definitely feel like I'm helping people in a tangible way.
Has your side hustle made you better at acting or achieving your acting goals?
Yes. A couple of ways come to mind. One, it's nice to have other things that I derive fulfillment in other than acting. I've noticed that it's changed the way I audition or approach key meetings because I'm coming more from a place of strength and confidence, outside of acting. Also, there's a lot to teaching communication skills that come from being a good actor. As I strengthen those skills and how to teach them to others, I feel more confident in my acting. When I break down tips for calming your body for a public speaking engagement, many of those tools come from what helps me before I go into an audition. I can reinforce those key concepts when I'm teaching and practice what I preach in the audition room.
Why did you choose to do this side hustle instead of more stereotypical acting side hustles like serving?
A couple years ago, I sat down and listed my strengths as part of an exercise someone gave me to do. Things that came to mind were: great communicator, great teacher, great actor, great at connecting to people. I thought about jobs that combined some of those skills and sought out those opportunities. I like cultivating those skills and helping other people. It was a good fit.
If you produce your own work, do you feel like this current side hustle allows you the freedom/resources to do that?
Yes. I'm currently writing a book on the business of acting which covers everything I wish I knew when I left school. I also created a podcast, "Mentors on the Mic," during quarantine which gives me immense joy. I interview accomplished mentors in the entertainment industry about where they started and how they moved up. It's been amazing. My work with Energize Your Voice allows me flexibility and time to pursue those creative passions.
Do you have any advice for actors that aren't sure what path to take while they are waiting for acting to pay all the bills?
Find other things that give you joy. I really stand by that. For so long, I felt like I was doing just that, waiting for acting to pay all the bills. It's incredibly frustrating, unfulfilling, and gave all of my power to other people. It made the auditions I went on feel too important, too nerve-wracking. My advice to actors right now is to find other things that truly make you happy, even if there's a lot of trial and error. Life is too short to be waiting all of the time. I would also advise you to make a list of your signature strengths and be your own guidance counselor. Figure out what you'd like to do based on what you're already good at and what you enjoy. Then, go out and find that job. I know that's easier said than done all of the time, but it's worth it.
Looking for remote work? Backstage has got you covered! Click here for auditions you can do from home!
The views expressed in this article are solely that of the individual(s) providing them,
and do not necessarily reflect the opinions of Backstage or its staff.