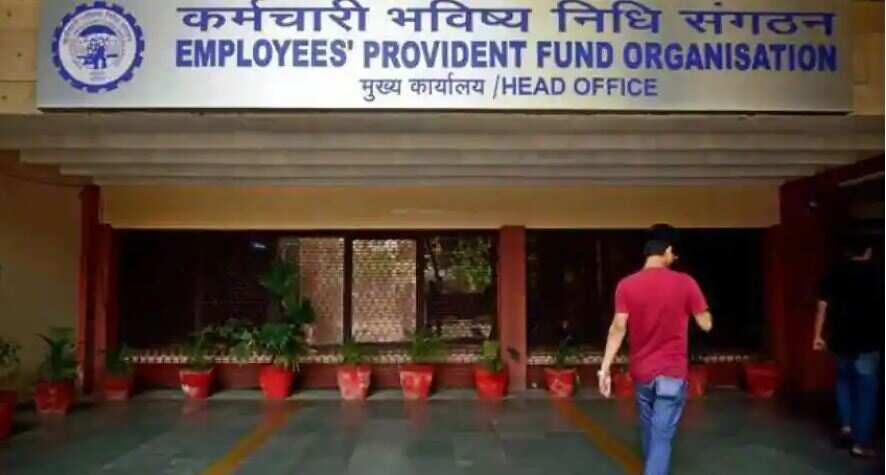 The Covid-19 is giving sleepless nights to many, especially the second wave. In terms of expenses, the sudden outbreak of the pandemic has left people with limited options. People are figuring out options to battle the second wave. People in dire need of money can now put their bet on Employees' Provident Fund (EPF). Yes, you heard it right! You can withdraw a part of the amount from your EPF account.
In case of financial difficulties due to the Covid-19, the government last year announced that a person can withdraw a part of the amount from its EPF account. This way, the person will not have to think of borrowing from anywhere and can use his money at the time of need. The EPF Scheme, 1952 provides for the grant of advance to its members in case of an epidemic. A person can obtain an advance from its EPF balance up to three months of basic salary plus dearness allowance, or 75 per cent of the balance standing in its account, whichever is less. This advance is non-refundable and the person will not have to deposit the withdrawn money back into its EPF account. The person eyeing an advance can make an online application using its login on the EPFO's website.
See Zee Business Live TV Streaming Below:
Let's take a look at how you can withdraw money from your EPF account. All employees, who are EPF contributors, can apply for an advance from their EPF accounts. In case of withdrawal, the employee should use his Universal Account Number (UAN), which the EPFO has issued. Keep in mind that his Aadhaar, PAN, and bank account must be linked with his UAN. The person, who wants to withdraw, can write an application to the Commissioner asking for an advance from his EPF account. The withdrawal can be done either by submitting a hard copy of the application or by submitting an application online.
Seeing the current situation, it is better to submit an online application. After logging in, under the Online Services section, choose Claim (Form-31, 19, and 10C). Then, the next screen will appear with the details of the person and ask for the last 4 digits of the person's bank account number. After verification, the person can click on Proceed for Online Claim. Then, the person can apply for PF Advance (Form 31). The reason for an advance can be indicated as the Outbreak of pandemic (COVID-19). The person can write the amount he requires in advance, along with his address and a scanned copy of the bank cheque. Request for an Aadhaar OTP to verify. Fill in the OTP received on the registered mobile number. Submit the application.