Customers rely on online support communities to provide an always-on source of answers to product or service questions, however many companies don't realize how valuable these communities can be to their overall customer engagement strategies and may not be doing everything possible to maximize their success.
What are community support best practices, and how can companies maximize success? Leader Networks recently completed a report based on survey insights and in-depth interviews from nearly 300 community and marketing leaders. It concluded that support communities are saving an estimated $1 million per year for large companies by providing customers and partners with timely advice and answers to product-related questions. The study found that communities provide more cost-effective customer support than call centers, emails, and live chat. This value is underscored when a company debuts a new product or service, leading to a spike in queries that exceeds the staff's capacity to answer.
Companies need to choose a support community model that meets the needs of their specific customer and business requirements.
Online support communities also boost customer satisfaction, supporting lower customer churn. By aggregating and analyzing input from online communities and from CRM systems, companies can gain insights to drive product changes or additions to better meet customer needs for improved customer retention. The reduced churn can produce a $10 million boost in profits for large companies.
These benefits, however, are predicated on choosing a support community model that fits the company's needs, instituting the culture change necessary to ensure customer-centricity, and using tools to define and measure success.
Modeling support communities
Companies need to choose a support community model that meets the needs of their specific customer and business requirements. This is critical to ensure the community can set clear expectations for customers, incentivize employee participation, and measure success.
The three basic models are the following:
A customer-led model where customers answer each other's questions. Such a model can offload the volume of queries to be handled by a company's internal customer support team, but the customer community can't always provide answers, or may not do so in a timely manner.
A company-led model where a designated employee (or team) answers all questions. This is the least common model.
By far, the most common model is a hybrid of customer- and company-led. In this model, customers are encouraged to answer each other's questions, with support staff stepping in if a timely answer isn't provided or if the answer provided isn't entirely accurate.
Without clear-cut responsibility and dedication to engaging with customers, the company loses the opportunity to build relationships. To ensure success, leading companies create an integrated support experience that includes timely answers, which better serves customers.
Who takes the lead for community response? The research found that in the company-led and hybrid models, support departments are responsible for communities in only 15% of all cases, while marketing has the responsibility for half of all companies.
Culture change is often needed
Companies typically need to change their internal cultures for online support communities to succeed. Historically, online interactions have been transaction-driven. To build an honest dialogue with customers, companies need to instead focus on building their relationships with their best, most-engaged customers. In addition, to create such a dialogue, many companies first may need to overcome a potentially overriding corporate culture that doesn't consider customer opinion very important.
To ensure success, leading companies create an integrated support experience that includes timely answers, which better serves customers.
Building those customer relationships means inviting customer feedback on the company's road map and on product development considerations. Customer recommendations for new features are particularly helpful for B2B tech companies. Companies that learn how to really listen to their customers and to create an ongoing conversation with them realize the greatest results with their customer relationship strategies When customers' wants, desires, needs, and recommendations are considered, they are more likely to remain long-term clients.
Measurements of success
Key performance indicators, or KPIs, provide online community leaders with insights for cost savings (i.e., deflected tickets) and dedication of resources (the more unresolved questions, the more important it is to dedicate staff to answer them), as well as indicators of customer satisfaction, loyalty, and potential churn.
The top KPIs for tracking the success of support communities are:
Registered members
Unique site visitors
Page views
Number of questions asked
Time until the first good response
Percentage of questions with a response
Percentage of questions with accepted responses
Employee participation rate
Solution views
Deflected tickets
However, many companies don't have ways to measure the impact of their online communities in terms of customer satisfaction, loyalty, and churn, even though most marketing managers and community leaders recognize the importance of these factors to drive customer retention.
Online customer support communities provide a basis for real customer dialogue and feedback that goes beyond simple online surveys.
Even without such internal measurement capabilities, executives can extrapolate the benefits. Previous research shows that approximately 80% of a company's customers will go online to solve a service issue. Most will find answers via customer FAQs or other company website information. But one-fifth of those customers will instead find the answers they seek through the online community. Those customers don't engage the contact center, saving the company money.
On the revenue side, if only 10% of customers were satisfied with answers received via the online community leading to just a 1% reduction in churn, which is a very conservative estimate, profits could increase as much as 5%, according to a Harvard Business Review article.
Our own research expands upon this model of business value extrapolation. For a large organization with a more engaged and loyal community, this can contribute to a profit lift of at least $10 million.
Other success factors
There are additional notable factors that can contribute to improved return on investment from online support community deployments. These include the following:
Aligning executive support: By including managers from multiple departments on a community advisory board, organizations can identify new ways for the community to support the company's ongoing strategy. By aggregating multiple stakeholders from various departments, it may also be easier to align support to access the necessary funding.
Inviting constructive criticism: Some companies may hesitate to create a support community fearing that it will invite company criticism, but such feedback can also provide insight into product or service changes that customers are most passionate about. Providing such a forum can also demonstrate that the company is listening and responding to customer needs, as customers are more likely to engage and stay with a company that is listening and responsive. Setting expectations is vital; experts advise including a Conditions or Rules of Conduct section to create a culture of self-moderation.
Learning from others: Startups, which need to build a passionate customer base to sustain their businesses, can learn a great deal from more well-established companies when it comes to building out their online communities. The support community can grow into a customer success community, providing additional value over time. Growing companies can learn from more established businesses that have already gone through the experience. If the company cannot adequately support the online community, answering queries and criticisms at current levels, how will it do so when it grows? The means to handle issues now and in the future should be considered and factored into the company's long-term strategy.
Return on investment
Given an approximate $350,000 per year investment for support communities, the Leader Networks research found that an online community that provides companies with great strategic and economic value. It helps members to succeed with a product and trust the organization's brand, while also allowing companies to retain satisfied customers and generate greater loyalty.
Beyond savings, reduced customer churn, and increased profit, support communities also provide a solid foundation for the future. The return on investment can continue for years as the technology scales with business goals and evolves to meet the changing needs of customers and employees alike.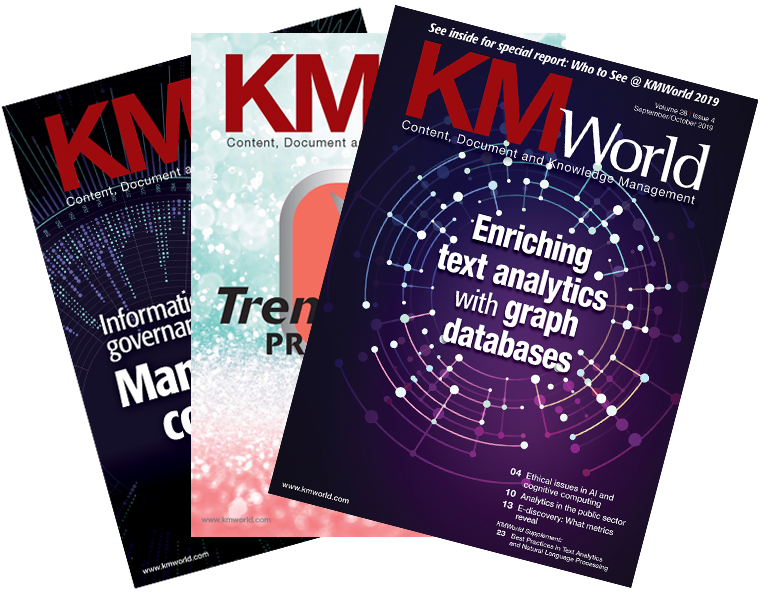 Please enable JavaScript to view the comments powered by Disqus.