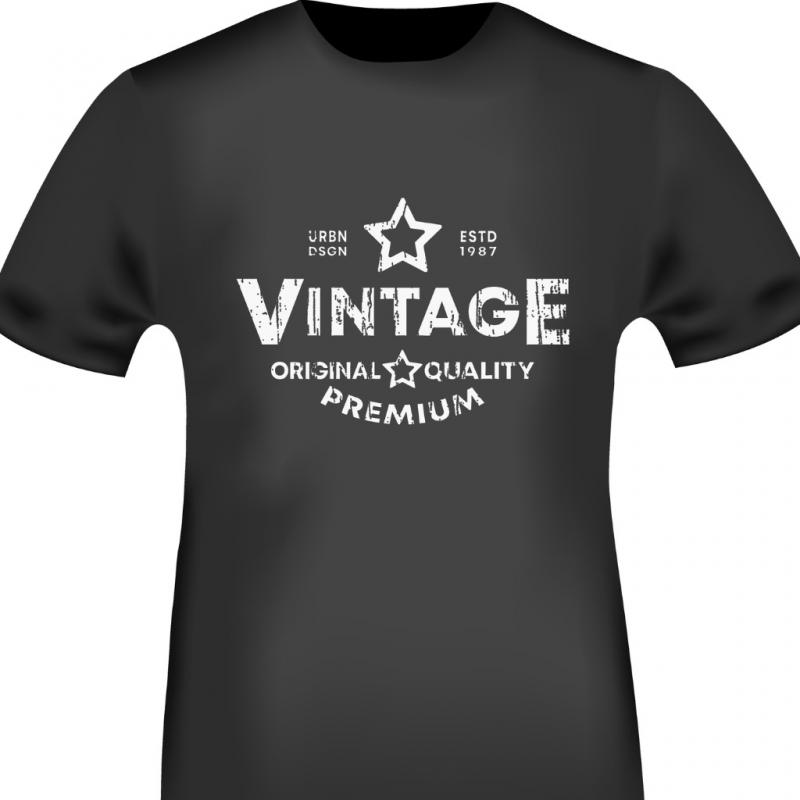 The email arrived on Jan. 27, 2019. Subject line: "Bill, congrats on your first sale! Here are your order details."
Doing business as Cool School Vintage, I had just sold a vintage Nike tracksuit, resplendent in azure and silver with neon-pink accents. Purchased for a few bucks from a thrift store and flipped for $75 on Etsy, I had used the description space to spin some brand storytelling: "Found $1, Auntie Anne's napkins and a grocery store receipt in the pockets. What adventures will you embark on in this head-turning ensemble?"
The sale represented my own adventure, one that has sparked joy, created profit and made me a better teacher. I'm also the proud owner of a five-star rating on Etsy with more than 100 sales.
My vintage clothing side hustle has broadened my understanding of branding, entrepreneurship, marketing and customer service. It's generated experiences I can bring to the classroom as a lecturer in public relations at Penn State, connected me to others in the university's entrepreneurial community and created a point of mutual interest with my students. (I've gained similar insights producing a podcast for spotlighting entrepreneurs and innovators in my region. However, that side hustle involves more toil and zero profit, plus it's just not as fun to write about.)
I acknowledge that generating income this way is a necessity for many people. A Bankrate study from 2019 found that three in 10 working Americans with side hustles reported that they needed the money to help cover regular living expenses. In the first quarter of 2020, Etsy announced 2.8 million active sellers on the platform. One gets a glimpse at how financially precarious it would be to make ends meet by hustling like this. Sales fluctuate, social media ad dollars are wasted and significant investments of time sometimes show little return on investment. "Failing fast" is a trope in the entrepreneurial world, but for a number of people, that failure can have more dire circumstances.
By dabbling in entrepreneurship, those of us who work in higher education can better understand the economic reality of many beyond our campuses. In addition, we can become more relatable to our students in the classroom and more skillfully educate them about the tools and resources at their disposal. And the knowledge gained can serve faculty members across disciplines.
Many universities provide support for complex faculty entrepreneurship in the form of business incubators and tech transfer arrangements, but I'm focusing on small pursuits with minimal up-front investment of dollars and intellectual property. For faculty members interested in exploring such a side hustle for professional development, I suggest finding a low-stakes venture that:
Connects to your interests. A love of clothes and a deepening sense of nostalgia as I near age 40 make hunting and selling old shirts an enjoyable activity. I did not create a website, I did not have to manufacture anything and I only incrementally built my inventory with trips to thrift stores and yard sales. As I started making money, I took on other expenses such as investing in some higher-priced items, promoting Instagram posts and selling at local vendor markets. Although a fruitless hour spent at Goodwill may cause one to question one's life choices, the thrill of a great find is something I continue to chase.
By finding an enjoyable and educational pursuit — plus one that's adaptable amid pandemic restrictions — you'll increase the likelihood that you'll stick with it. Also, you may encounter some like-minded students. At least one showed enough interest in Cool School to bring it up when I guested on her podcast.
Integrates technology. Seek an experience that will force you to use various digital tools in the producing, promoting and selling of your side hustle. You'll also find yourself reading reports, listening to podcasts and watching YouTube how-tos. By exploring e-commerce software, social media networks, online marketplaces and other tech, you'll be able to speak on the current digital ecosystem, provide best practices and guide students toward resources that can help them in their pursuits.
My Digital PR students tackle a digital enterprise project, requiring them to build a strategy and create content on a digital platform. In many situations, I'm able to speak from experience when I deliver tips and tech recommendations.
Engages with people. Whether it's customers, peers or the news media, the more people you interact with, the better. By leaving the academic bubble, you'll gain a better understanding of what it means to be an entrepreneur as well as a deeper appreciation of the reality of work for many Americans. (A Marketplace-Edison Research Poll in 2018 found that 24 percent of Americans earn some income from gig work, with 44 percent of them relying on it as their primary source of income.)
Such connections can further benefit your students. For example, I invited a student with a vintage hustle far more successful than mine to be a guest speaker in my Digital PR course. The students heard from a peer about the importance of vision, hard work and the cultivation of a social media community.
Many universities have made commitments to sparking innovation. Our entrepreneurial experiments can help make us stewards of that mission. On my campus, this focus includes "creating economic impact" being listed as one of President Eric Barron's six imperatives and the launching of Invent Penn State, a $30 million initiative to "accelerate the movement of great ideas to the marketplace and make a substantial economic development impact in Pennsylvania and beyond." Our business accelerator, Happy Valley LaunchBox, routinely services cohorts of founders drawn from the faculty, student body and community. This fall, a colleague is teaching COMM 297: Freelancing in the Gig Economy.
Side-hustle experiences will become increasingly useful as recent grads explore the gig economy, freelancing and side hustles amid a stressed job market. In August, 14.1 percent of 20- to 24-year-olds were without work; the overall unemployment rate was 8.4 percent.
In the end, by testing our entrepreneurial mettle, we set an example of lifelong learning for our students. We show initiative, curiosity and grit — whether selling handmade jewelry at a craft fair, hawking our own candles at a farmers market or producing a YouTube series on growing bonsai trees. Work is changing, and educators must know the opportunities and challenges that await to empower our students.