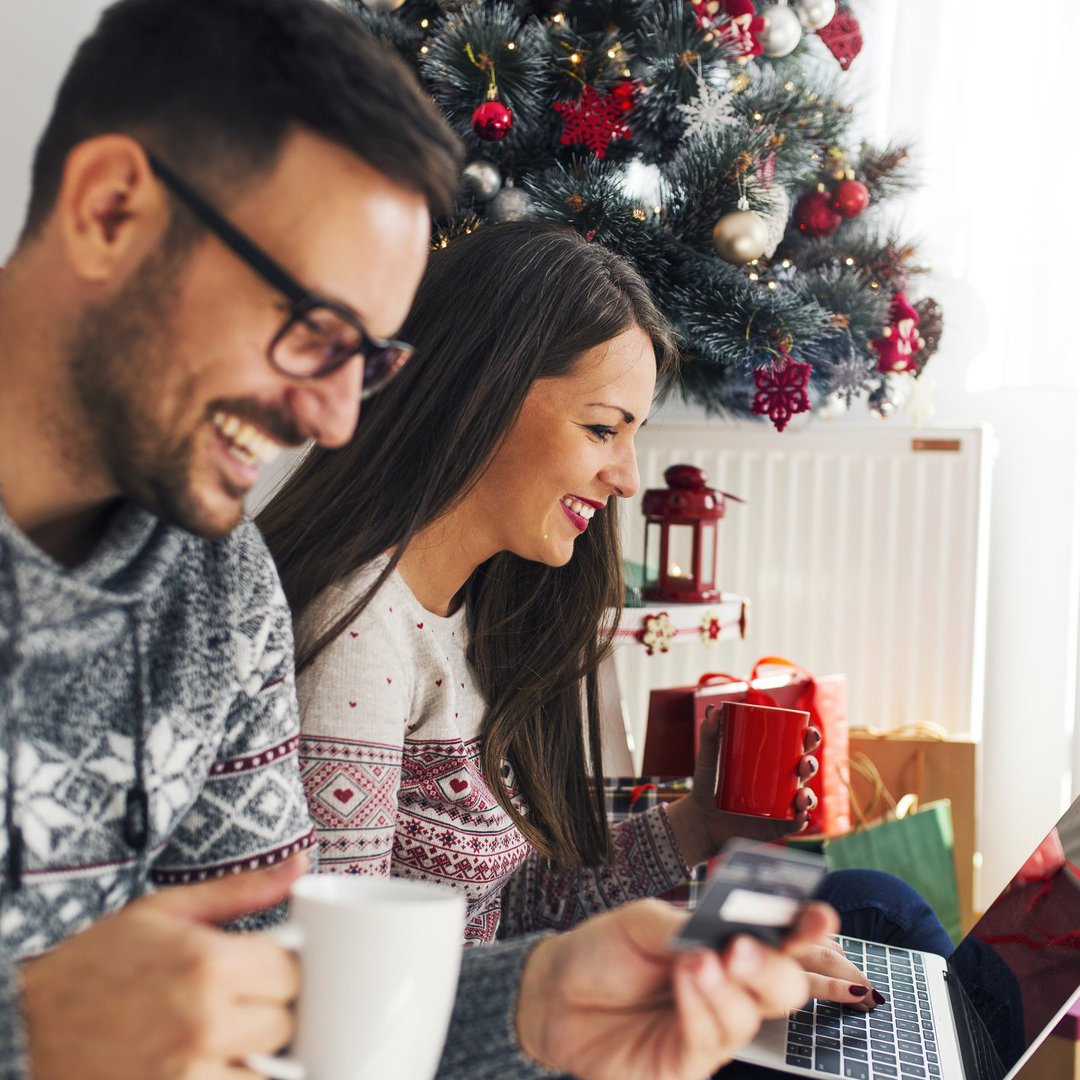 Online shopping has its perks — financial ones included.
There are two kinds of holiday shoppers: the type who enjoy walking through stores and looking at things in person, and the type who'd rather point and click their way toward the items they need. I happen to fall into the latter camp, partly out of laziness, partly due to the perpetual time crunch that is my life. And partly because I don't do well with crowds and feel less stressed doing my holiday shopping from the comfort of my couch.
But if you're part of the in-store shopper category, you should know that you may be missing out on a world of savings. Here are a few ways online shopping saves me money — and how it can help you do the same.
1. It's easier to avoid temptation
It's hard to walk into a store and not stray from your original shopping list. You might think you're hitting up a retailer for a pair of jeans and nothing more, but if a gorgeous sweater catches your eye, you're likely going to want to purchase it. Granted, the same thing can happen online — you can visit a retail site with a specific purchase in mind and see pictures of other items flashing in front of your face. But let's be real. There's a difference between pictures of something nice-looking and the actual items themselves.
I've always found that shopping online helps me avoid impulse buys, but when I shop in stores (the limited times that I do), I inevitably walk away with something extra. This is especially true around the holidays, when everything magically seems to be on sale.
2. It's easy to score credit card rewards
When you shop in stores, you might pay for some purchases with cash, some with a credit card, and some with a debit card. But when you shop online, it's common to use just a credit card, and that's a great way to rack up rewards or cash back that results in serious savings.
3. It's easier to track prices
When I'm gearing up for a holiday haul, one thing I like to do is place different items in various online carts and let them sit a while. That way, I can check in from time to time to see if their prices drop. Generally, if you add a $30 item to your cart and its price falls to $25 before you complete your purchase, that change will update automatically, allowing you to spend less.
When you shop in stores, tracking prices is trickier. Sure, you could keep a journal detailing price fluctuations, but boy does that involve a lot of legwork and repeat trips to the same places. On the other hand, when you shop online, you just keep a few carts open until you're happy with the prices you see and then check out.
Speaking of open carts, It's a pretty common practice that if a retailer registers you've left items in your cart, they might email you a coupon or discount to use to complete your purchase for an even better deal.
Some people truly enjoy the experience of shopping in stores, but if your goal is to save money on your holiday purchases, you may be better off shopping online. While that's not the only reason I tend to lean toward online shopping, it's certainly a very nice perk.